You may have noticed that Tinder is missing from the App Store for iPads. Download the official Tinder app for your iPad (all generations including the Mini, Air, and Pro) here. This tutorial will show you how to install the world's most popular dating app for meeting new people to your Apple tablet so you can begin swiping immediately.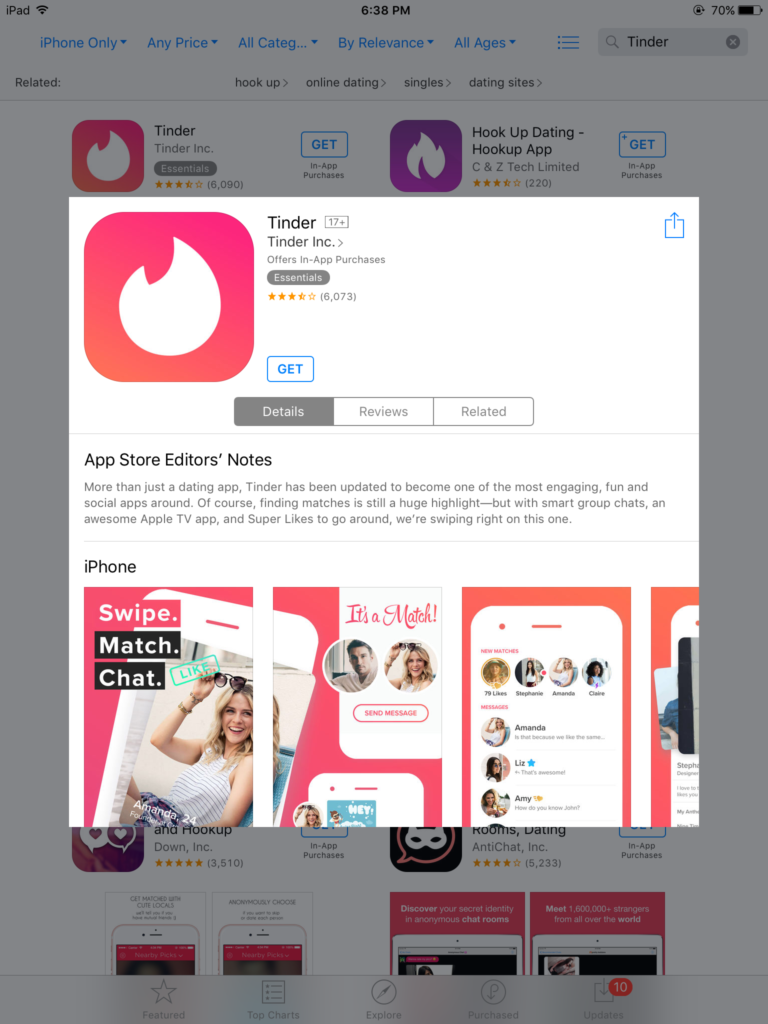 Download Tinder for iPad
Tinder is an iPhone-only app (not available for the iPad), but we can install the iPhone version onto our iPad. Follow our instructions to find out how.
1. Open the App Store and search for Tinder.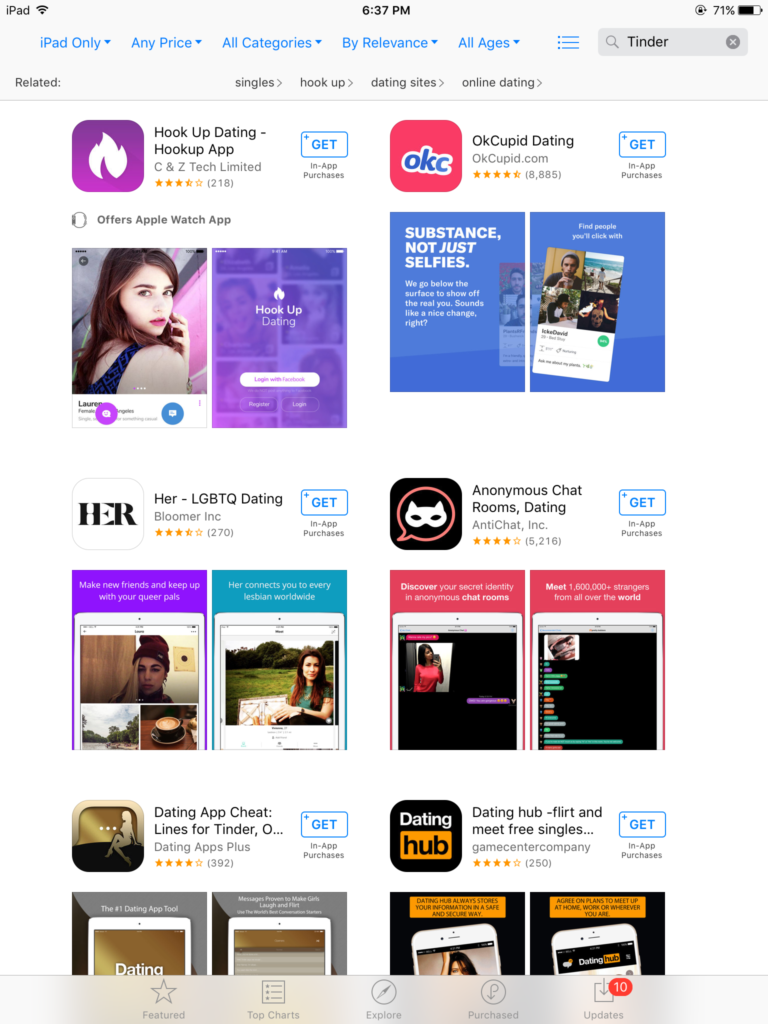 2. Press on the iPad Only drop-down menu and press iPhone Only.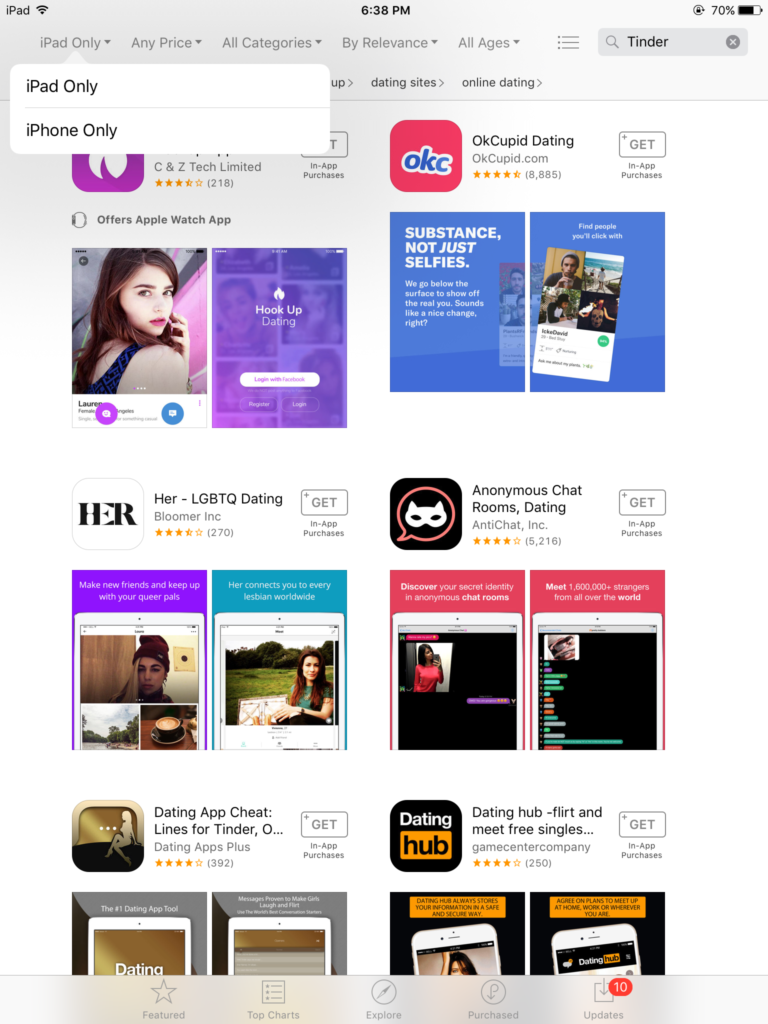 3. It will redo the search and you will now be able to download Tinder to your iPad.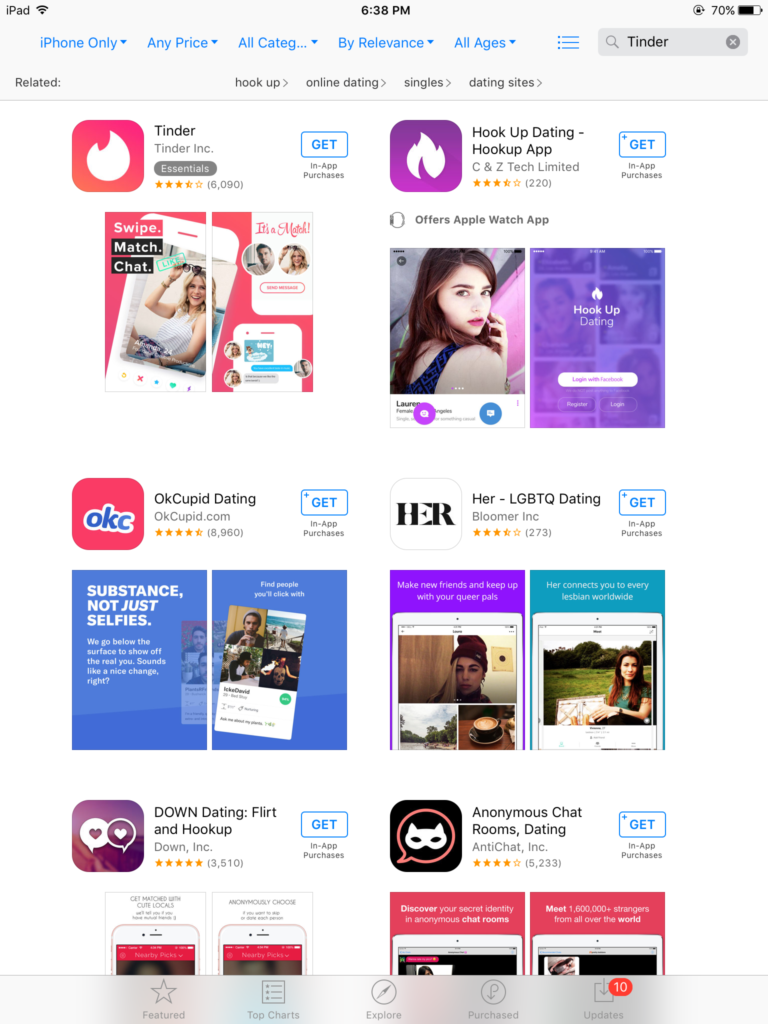 Install the official Tinder app to your iPad.